We exist so that girls, boys, adolescents and young people in situations of social exclusion can choose a life they value, free of violence and in the full exercise of their rights.
We broaden their tools, strengthen their skills and favor their access to opportunities for development, through personalized support that responds to their needs and interests and that allows us to work with their families and their community.
We are a nonprofit, religious, and nonpartisan civil society organization. We are first-rate, that is, we operate our own programs directly in the field. We have existed since 2013 and we were formally established in 2017.
Since 2013 we create virtuous futures that are born from the imagination.​
In 2013, the increase in insecurity and violence in Malinalco began to worry us. From this, several inhabitants of the town came together to generate a process of reflection and diagnosis, where we identified a problem of inequality and lack of social cohesion in the community. We realized that the most affected population are the young people of San Martín, the most impoverished neighborhood in the municipality. It was thus that among the neighbors who were interested in the problem, we formed the Imaginalco committee, and we decided to focus on prevention work with these young people.
This gave rise to what is now a comprehensive model of violence prevention in the municipality. The search and tireless struggle for the construction of a more just, united Malinalco, in peace and with opportunities for all has forced us to evolve and focus, fundamentally, on promoting the comprehensive development of the girls, boys and young people with whom we work.
Mission: We contribute to the children and young people of Malinalco being able to choose and live a life they value, through a model of personalized, comprehensive and continuous accompaniment, which promotes their rights to protection against violence, promotion of development and participation.
Vision: In 2026, to be a solid and sustainable organization, with its own and replicable model for the protection and promotion of the rights of children and young people in social exclusion in Mexico. 
take care of us 
Take care of the safety of all participants. Take care of each other. Take care of our resources and our procedures. Take care of our emotions.
help us 
Generate the conditions for all participants to reach our potential. Learn from each other to continuously develop ourselves in what we do and in who we are. Promote the autonomy of the participants to help themselves. 
have fun 
Learn through play and coexistence. Enjoy what we do and the time we spend together. Feeling that we belong to a positive group that nurtures us and allows us to grow.
Meet the team that turns imagination into reality
People with experience and vision who voluntarily share their time, to support the sustainability, transparency and professionalism of Imaginalco.
Francisco de Jesus Ibanez
Ariadna Laura Muñiz Patiño.
● Antonio Alfeirán Ruiz
● Columba Suinaga
● Romero de Terreros
● Isolde Boudicee
● Arzt Colunga
● Milagros Fernandez Fernandez
● Noel González Cawley
● Omar Gonzalo Merida Ariceaga
● Isabel Corral Mijares
● Hernando Sabau Garcia
● Ivo Palafox Padilla
● Ana Romero de Terreros Gómez Morin
The people in the management area are responsible for ensuring that what we do is possible, sustainable and in favor of our objectives.
Director of Institutional Development
People who have training and experience in working with girls, boys, adolescents and young people, and whose main function is to accompany the development processes of this population. They are also responsible for leading or implementing the activities, projects and programs through which we provide our services.
Game Program for psychosocial development
Child Sexual Abuse Program
ASI communication manager
Young people from the community who have some basic responsibilities in our spaces and projects as part of their training process for employment and as actors of social change in the community.
Maria del Carmen Hernandez
Person in charge of facilitating the use of different resources and tools to integrate in the design and implementation processes of our areas and programs.
Communication and design leader
Person who helps us share important messages in the appropriate channels with all the people interested in what we do.
Communication and design leader
Coordinator of Six Garritas
Person responsible for ensuring that all activities related to the Seis Garritas bazaar are carried out
Communication, design and coordination of special events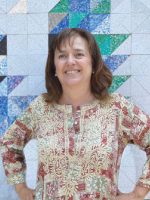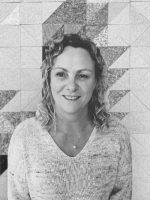 Marketing and art consultant
We know that by creating ties inside and outside the community, Imaginalco becomes stronger.
We create ties with institutions and groups that we can nurture from our strengths and vice versa.
We seek to join forces with socially responsible foundations, organizations and companies interested in investing time and resources in the development of Mexican children and youth.

Collaborating Institutions